Welcome to my world of art..
Like many of my fellow artists, the sheer joy of sharing your work with others, is second only to the delight of immersing yourself into a new creative project..
It was suggested to me by a well respected artist and mentor, that keeping an art journal would aid in finding my direction in art. This teamed with taking time to view other artists work and read what makes them tick, are all procative and vital ways to uncover your own voice as an artist.
So i started keeping a journal and the results for me were totally unexpected …Why?
Firstly and probably most importantly for me, is that I found the act of writing about my thoughts and emotions were the first steps to gathering the energy towards the creative practice. From sketches to a full blown oil on canvas, art should have something to say and digging deep into my subconscious and writing down what emerges, I unlock the creative potential required to bring a piece of work to life.!
unlocking
Initially I called upon early childhood memories to create
mono artwork. It was interesting to discover that often your earliest memories are those that instilled fear. For example I remember being left on my own when my mother nipped next door for some sugar
Digging deep
i moved on from painting my memories to writing about the injustices in the world, the pain and anguish that some in this world have to endure. A bit bleak you might say, but this digging into the dark, awakened an empathy that I believe we all try to keep buried to a degree. After all, we none of us want to feel sad all the time. However, I felt I had to go through this awakened awareness, before i could learn how to paint from the heart. Just as a journalist may lead a perfectly happy life, he/she needs to identify truth and give it a voice
The human form and face continues to be a magnet for many artists. Maybe it is the raw connection with humanity and the freedom of being able to appreciate the beauty of natures gift to us.
The life drawings here vary from super quick sketches to longer studies produced back in my studio.
If as an artist you have not yet joined a life class, I can highly recommend you give it a go; not only do you gain valuable experience in observation skills, you genuinely feel as if you are treading in the footsteps of the great and glorious artists throughout the centuries!
Relax and enjoy..
Of course the most important thing to remember in any life class, is there is no right or wrong way to interpret the figure in front of you.
It is a chance to let go and play with new ideas and media without the pressure of thinking it will end up on anyones wall. Don't get me wrong, sometimes the most amazing drawing appears after just one minute with charcoal on cartridge paper and if that happens rejoice and take it home with the care of a Rembrandt! But the main reason you are there is to loosen up and learn to really observe what is front of you – the form, the light and shade, the expression in the eyes and the body language. Sometimes its the space around the figure and its relationship to the mood in the room.
In short Life Drawing is a learning experience backed up by the greatest artist of our time
Collections
art organised in collections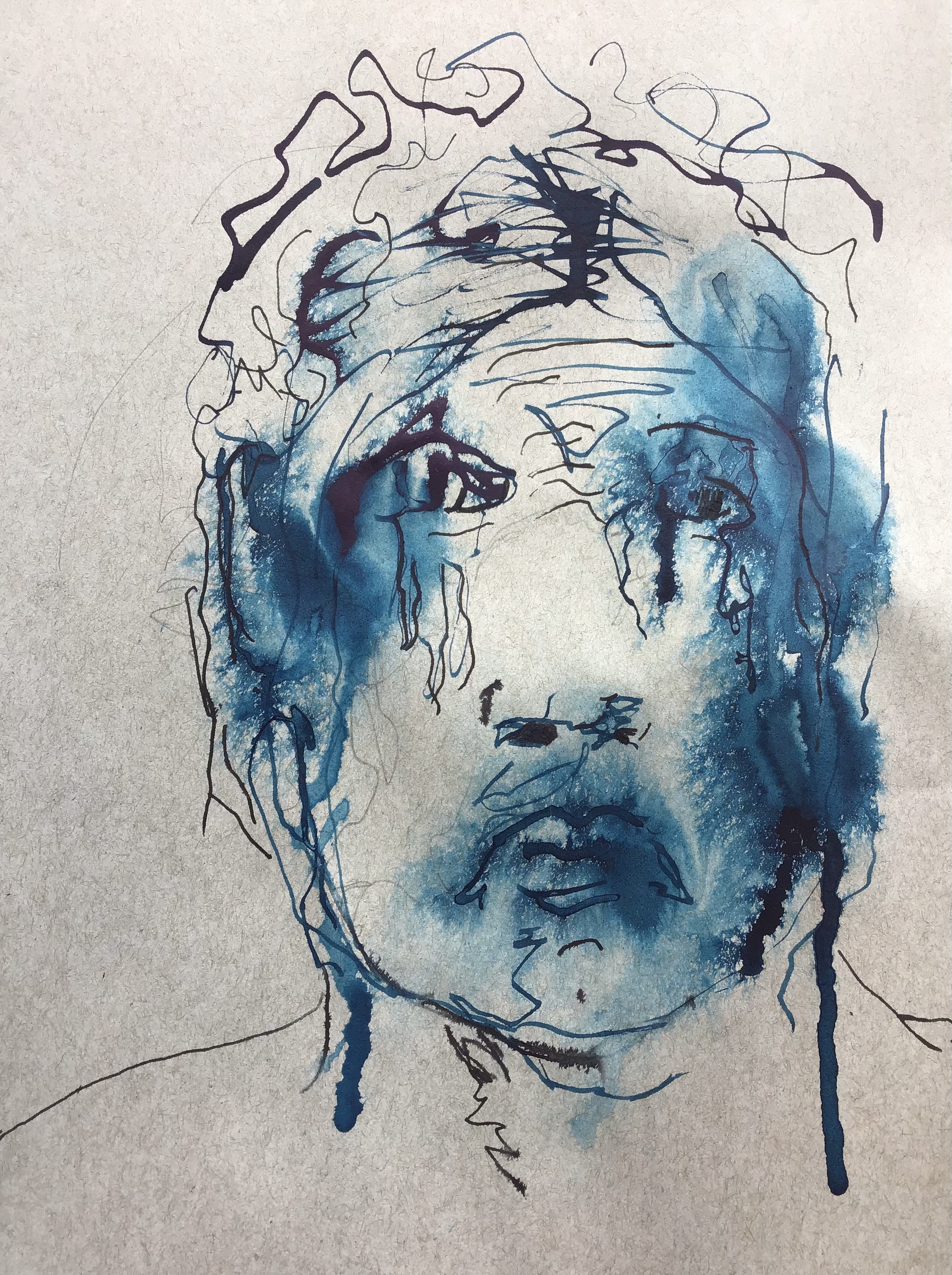 Faces
<p class="mce-linespace">How faces tell more without detail..</p>